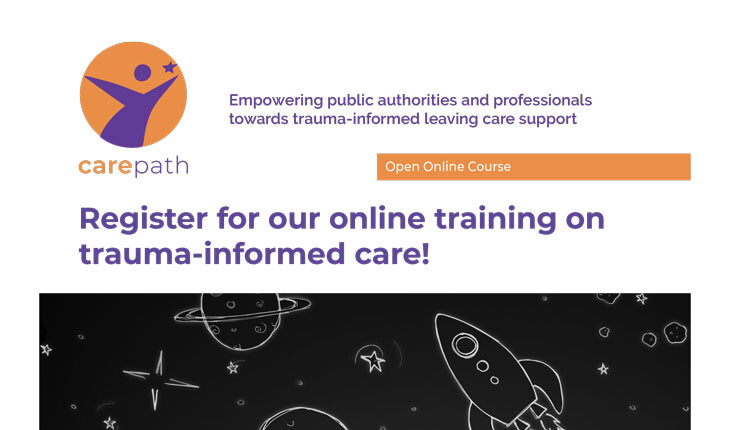 Free online course: trauma-informed care for professionals working with children – launches January 2020!
Core to the CarePath project is our upcoming free online training course on trauma-informed care. The online course is addressed to anyone are interested in deepening their knowledge on trauma-informed practices and interventions for children in care who suffered traumatic events.
Details:
Duration: 8 weeks
Start date: January 16, 2020
Languages: Course material will be available in English, Italian, French, Hungarian and Greek.
Content: Over four modules, learners will be introduced to:
the science behind supporting and empowering children with traumatic experiences
the intervention practices and research of of trauma-informed care (TIC),
the legal framework and principles within which TIC approaches can be applied.
how to intervene in the case of child abuse or neglect while protecting children's rights, their resilience and preventing retraumatisation
Piloting for the online course begins in the coming weeks. If you are interested in participating in the pilot, or learning more about the course, please contact Ciaran O'Donnell at [email protected]